Publications Award
Awards
Publications Award
ERAB: The European Foundation for Alcohol Research is anxious to acknowledge the outstanding scientific contribution made by some of its grantees.
This "Publications Award" is for any former ERAB grantees who have had five or more papers, of three or more pages, published in peer reviewed journals with an acknowledgement of the funding received from ERAB.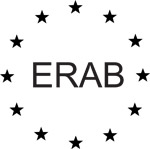 This award is payable to the grantee in person.
Applications for this award should be sent to by e-mail to Professor Chris Day, the Chair of the ERAB Advisory Board, giving details of the publications.