Unique Partnership
About ERAB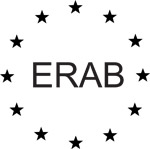 Travel Awards: how to apply for funding
To apply for an ERAB Travel Award the following information must be provided:
Details of meeting to be attended (this may be in any country in the world).
Copy of abstract submitted to the meeting. The applicant must be the first named author.
Confirmation of support from head of Department.
Brief (maximum 1 side A4) C.V. detailing, date of birth, academic career and any relevant previous publications or abstracts.
Details of the funding requested.
Please send this information by e-mail to Professor Chris Day, the Chair of the ERAB Advisory Board.
To receive the award the following information will need to be provided:
Evidence of the expenditure / visit (tickets, boarding passes etc. (photocopies are not acceptable)), together with a brief summary of the usefulness of the meeting.
Details of the bank account to which the award should be paid for electronic transfer.