Unique Partnership
About ERAB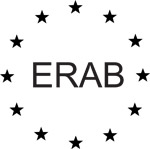 To receive the awards allocated in 2018 the following information will need to be provided:
Evidence of the expenditure / visit (tickets, boarding passes etc. (photocopies are not acceptable)), together with a brief summary of the usefulness of the meeting.
Details of the bank account to which the award should be paid for electronic transfer.