How to apply for funding
Research Grants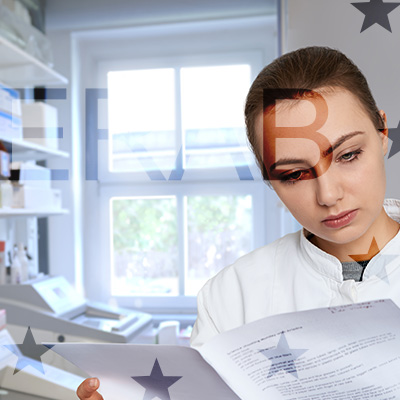 How to apply for funding
The Independent foundation ERAB: The European Foundation for Alcohol Research has invited applications for funding of any aspect of biomedical or psychosocial research into beer or alcohol every year since 2003.
Funding is available for biomedical or psychosocial research into any aspect of the effect of alcohol, or more specifically beer, on health. Competition for grants is tough and, to be successful, the scientific merit must be impeccable.
Applications are accepted from researchers from an established European research institution or university. ERAB accepts applications from countries outside the European Union when research is undertaken in partnership with a member of the European Union.
Applicants are now required to submit outline or pre-proposals before making full applications.
The deadline for pre-proposals for 2018 will be 5th March. Applications received after the deadline will not be considered. Applications can address any area of research into alcohol and health but from 2018 applications for research which is entirely on animals will not be considered.
All applicants will be notified by e-mail and successful applicants will be invited to submit a full application.
Review of the pre-proposals will be the responsibility of the ERAB Advisory Board with external advice as necessary.
Full applications are independently externally peer reviewed. Reviewers are asked to complete a review form to provide a comparable objective assessment. To view the review form please click here.
ERAB reserves the right to make funding decisions based on independent scientific judgments of its board and external reviewers. Decisions will not be open to appeal.
Grants are available for one or two year periods with a maximum of €50,000 per annum. Projects usually start in the January following the application.
All applications should be made in Euros. Due to ERAB's charitable status no institution overheads / administrative payments can be made over the grant awarded. Grants will be awarded to the institutions of applicants.
Applicants should be aware that:
Researchers (Primary investigator and co-applicants) who have received funding from ERAB will not be eligible for another grant for 3 years after the date of the successful application. Even after 3 years, further applications are unlikely to be successful if the publication rate for the previous grant is low.
Applicants may apply as principal investigator on one application and co-applicant on others but only one grant may be awarded to any institution in any year
Starting in 2019 research on animal models will only be considered when it is linked to studies in humans.
Requirement for formal ethical approval is mandatory and successful applicants will be required to provide evidence of approval before their contract is drawn up.
Grantees are encouraged to publish their findings in peer reviewed journals and are required to publish a minimum of two papers. Failure to do so is likely to mitigate against future funding.
Grantees are asked to acknowledge the funding from ERAB: The European Foundation for Alcohol Research on every publication including presentations at conferences.
Please send the completed form by e-mail to Professor Chris Day, the Chair of the ERAB Advisory Board.